🔥 US FREE SHIPPING OVER $75+
✈️ GLOBAL FREE SHIPPING OVER $100+
📣 UP TO 60% OFF WOVEN BAGS - HURRY!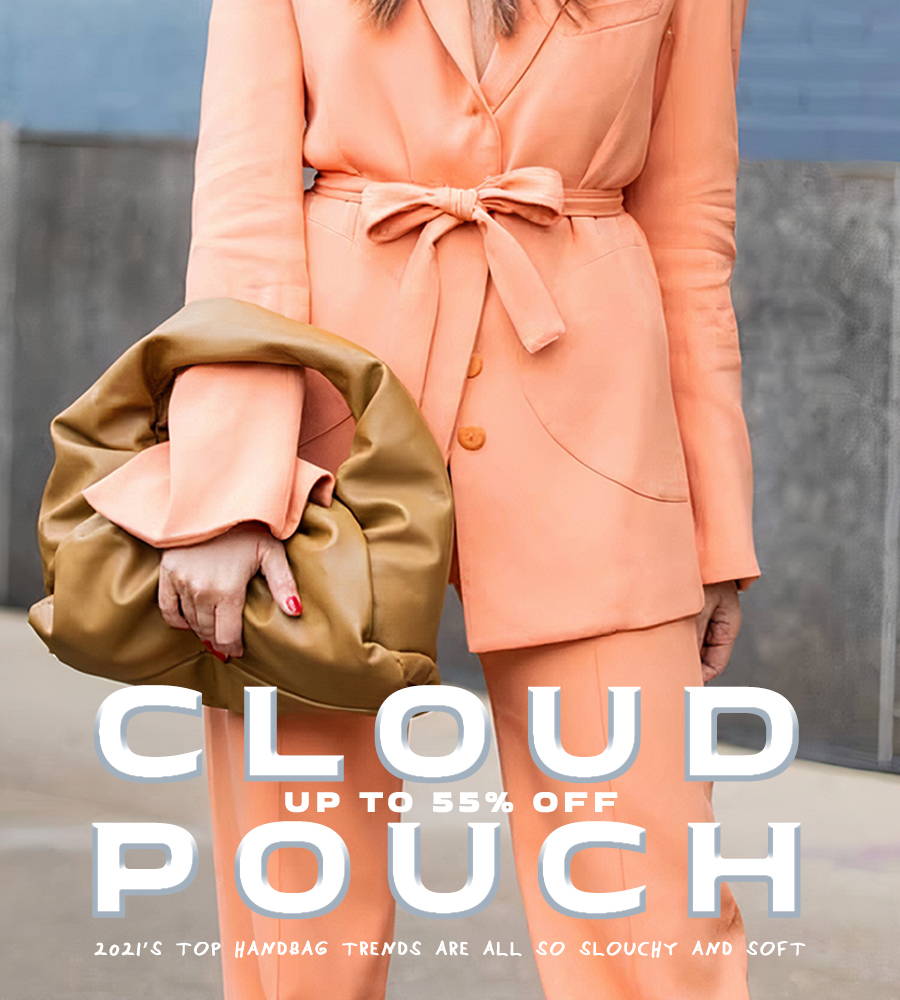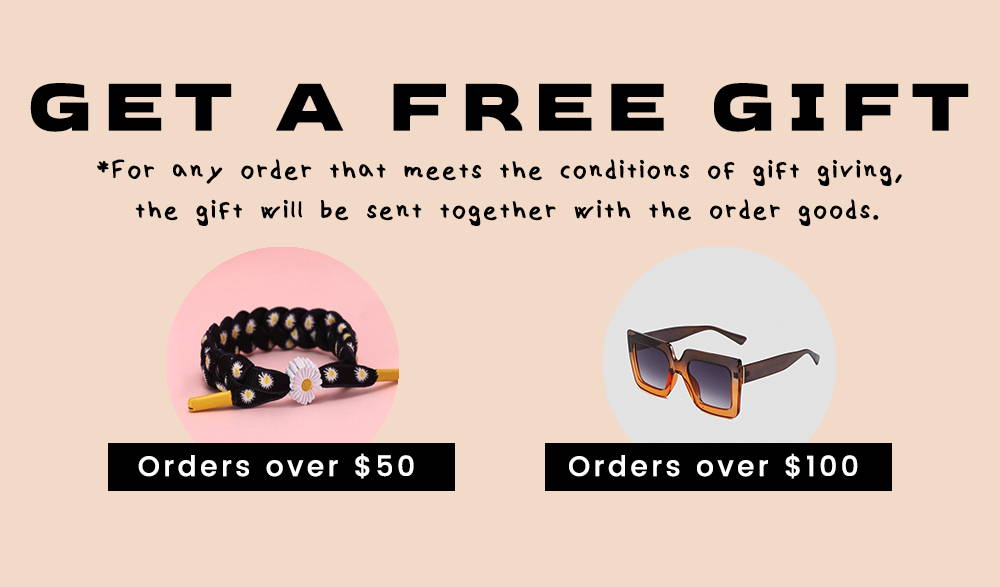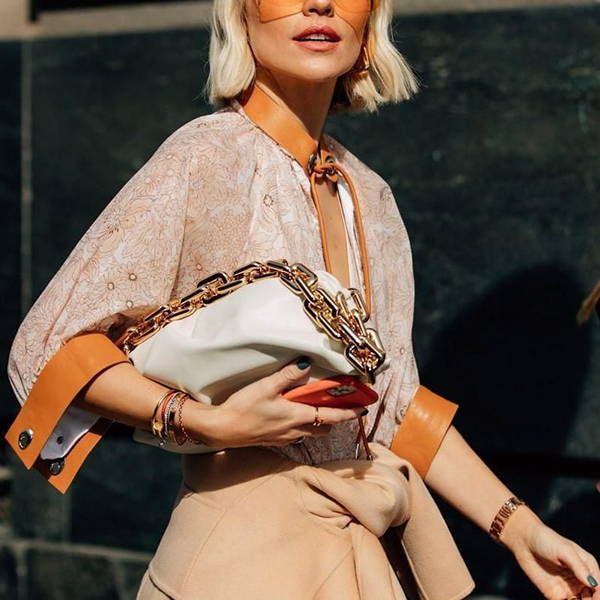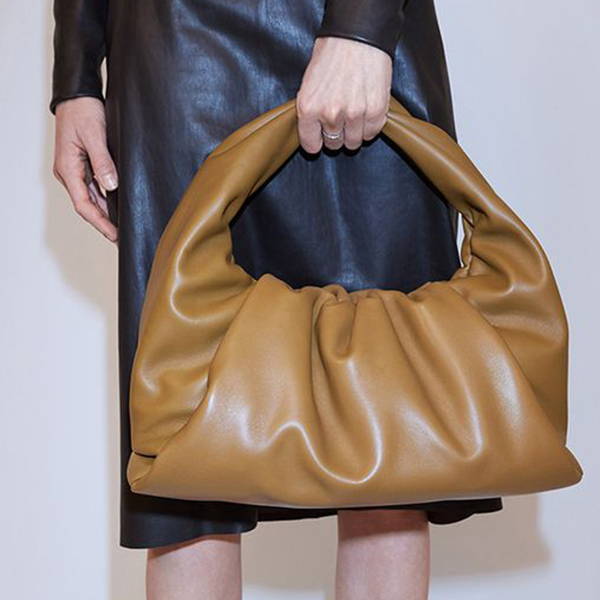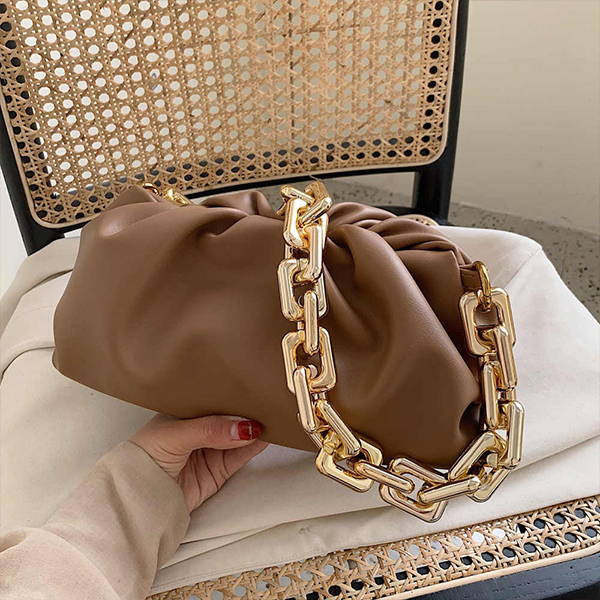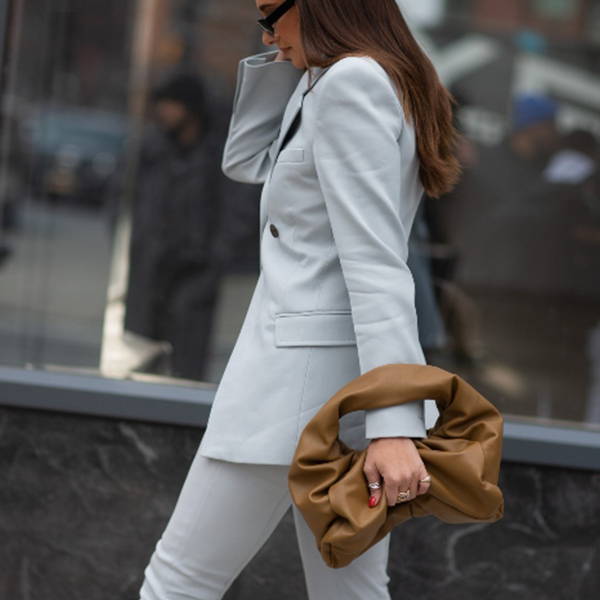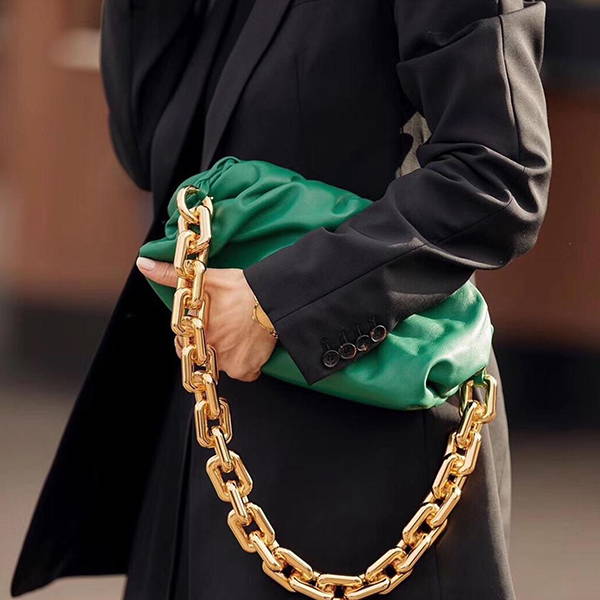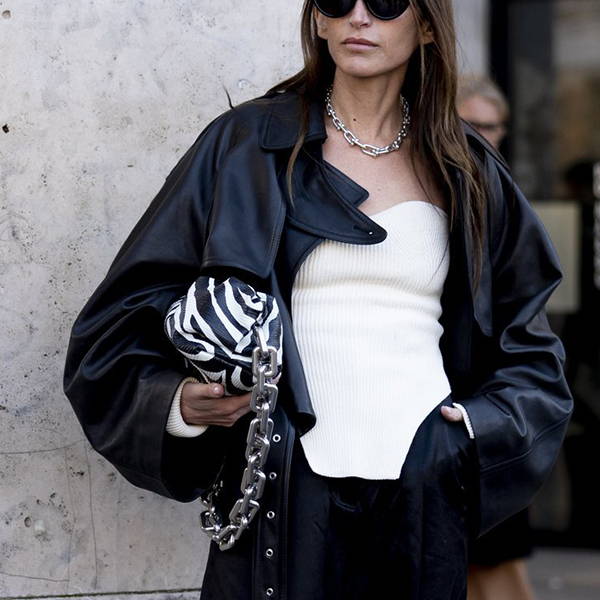 2021'S TOP HANDBAG TRENDS ARE ALL SO SLOUCHY AND SOFT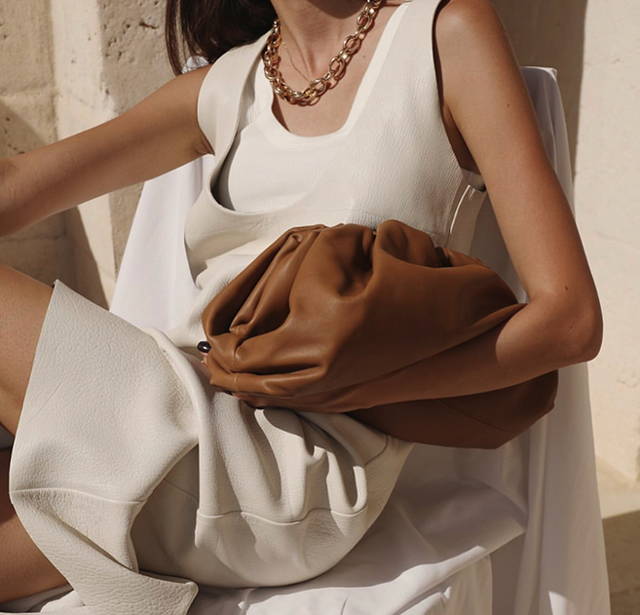 Usually, I'm able to call out three to five trends that are guaranteed to be a hit for any given season. That said, as I started building my 2021 wardrobe, I couldn't help but notice literally all handbags and purses following the same exact formula: puffy, slouchy, scrunched (Is this the new classy, bougie, ratchet?!). It's true—2021's bag trends all revolved around the exact same look: a laid-back but still luxe approach to leather.

When I was a kid, I remember favoring a brown paper bag over my cartoon-themed tin lunch box. I can't explain why, but the neutral bag with its bunched nape just seemed ~cooler~, and I was sure my playground peers would notice. I don't think my bag actually won me any cool points back then, but it seems as though I predicted 2021's top bag trend at an early age. Pretty much all of the bags I've got my eye on right now are ruched and slouchy, and while there are a few pops of fun color, they lean mostly neutral.

If you're saving up to splurge on the Bottega original, I salute you—that said, know you can totally shop the look for less, as tons of brands are dropping gorgeous bags inspired by The Pouch and its laissez-faire leather look.

Our mission is to bring style to the people, and we only feature products we think you'll love as much as we do.
THE TREND OF HOTTEST ITEMS FOR YOU TO CHOOSE FROM
ALL EFFORTS ARE TO SERVE YOU BETTER

Now,website offers up to 70% discount on all items.
Visit our customer service chat tools , leave your e-mail to get additional new user discount code and deduct $5 for your order.
You can also use different member discount codes according to the amount of your order and enjoy the corresponding discount.
ORDERS US$100+ 10% OFF ( CODE: SVIPN10 )
ORDERS US$150+ 15% OFF ( CODE: SVIPN15 )
ORDERS US$200+ 20% OFF ( CODE: SVIPN20 )
It applies to all customers.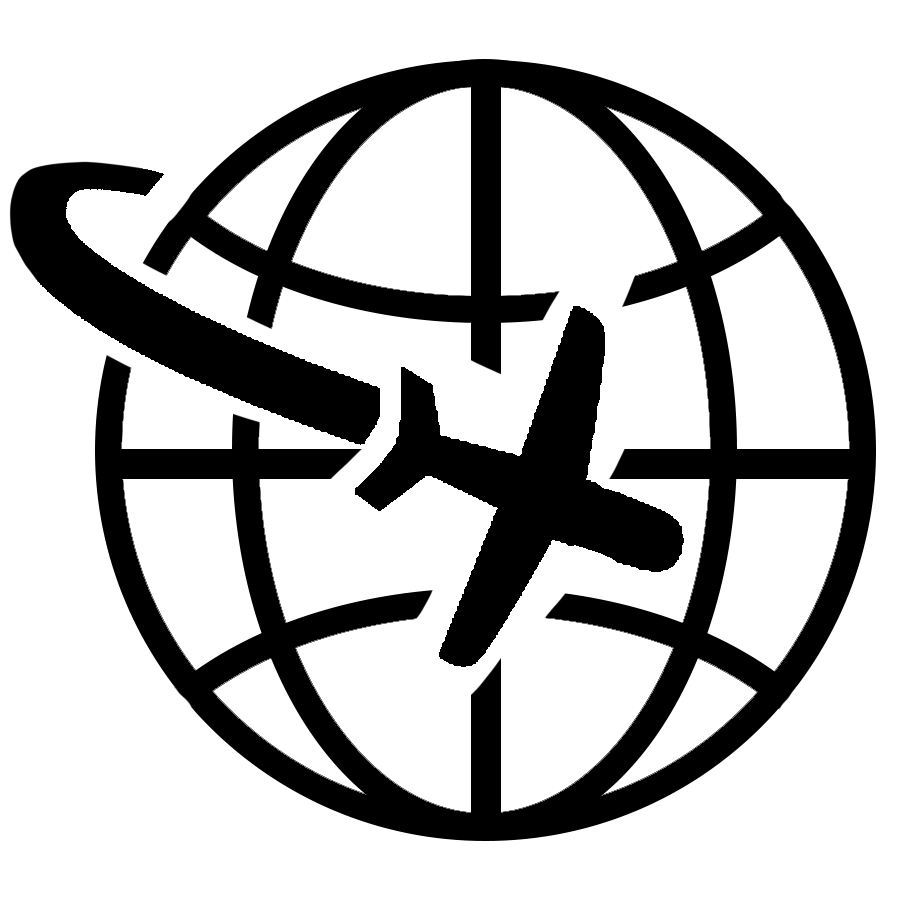 Due to covid-19, we will prepare the delivery for you in 2-4 days.
Standard Free Shipping 10-35 Business Days
Expedited Shipping 5-12 Business Days
Priority Shipping 4-10 Business Days
We're improving our delivery process to make your packages even faster, during the special period of coronavirus it may delay for a few more days. Please understand.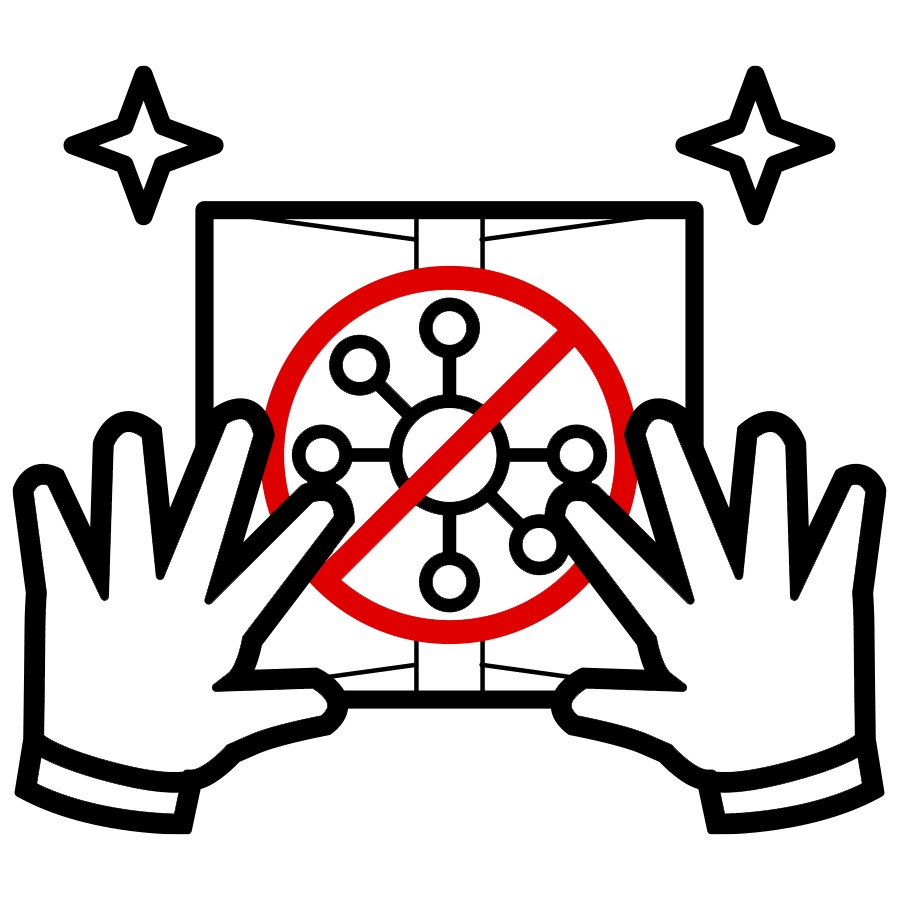 All POPBAE.COM employees have been vaccinated with covid-19 vaccine developed by Pfizer&BioNTech. The reason for this is the impact of the coronavirus, as our customers' feedback, they are more sensitive to wearable products than before, so all of our products' outer packages have been second sterilized, at the same time ensure that each product you get is the first time to wear it. (Brand new, clean and safe) It's equally applicable to all customers.